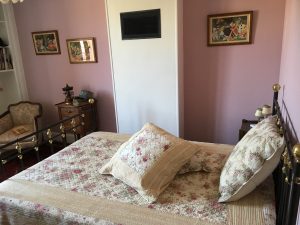 Alice …
You will discover on crossing the threshold, the White Rabbit's burrow of 13 m ² with his pocket watch
Do not be late, the night promises to be beautiful with the Mad Hatter and the game of cards.

The little room of wonders, the Rabbit and Cards will rock your nights …. Sweet memories of your childhood.