I would be happy to meet here to provide a coaching session for sports people or beginners.
This space is also used for other activities such as massage, meditation, first aid, etc.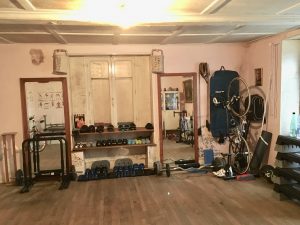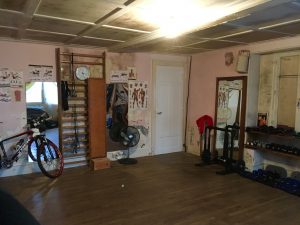 Clients with reduced mobility can lodge in this room for one or several nights, after reorganisation and furnishing of the room.
Twin beds (80cm), bedside tables and storage are arranged.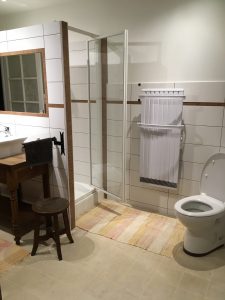 There is an ensuite shower room.